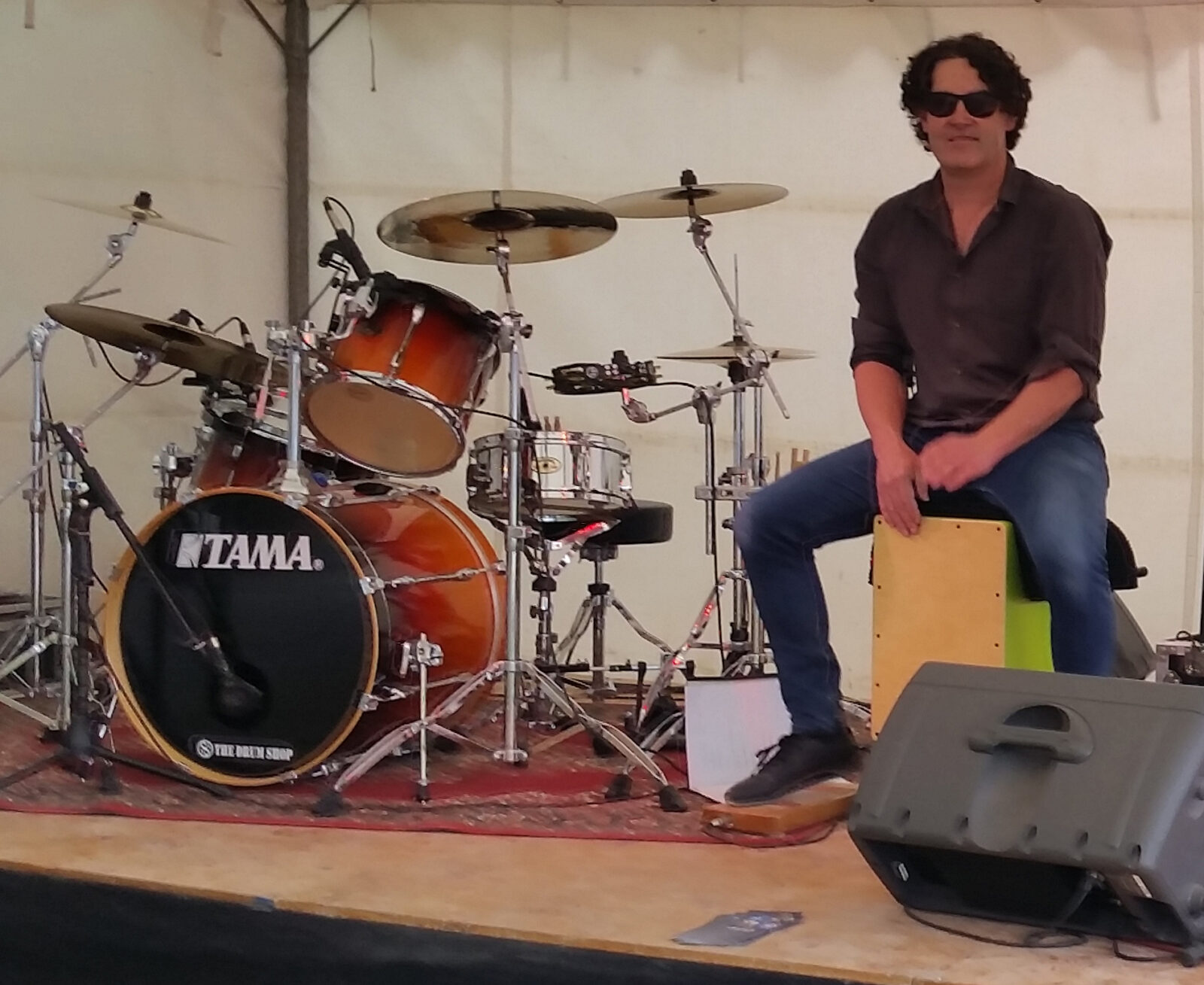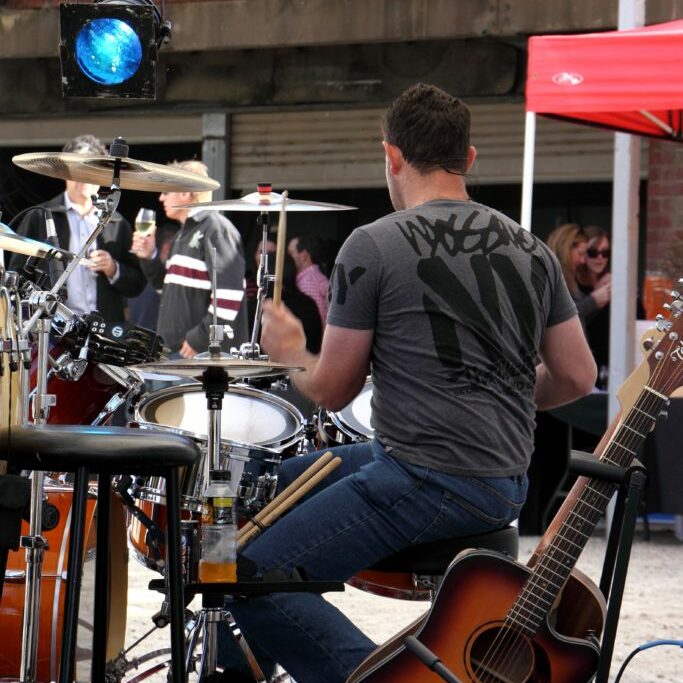 About me!
I have around 25 years of playing experience on the drum kit, beginning lessons in grade 5 at Clare Primary School. Prior to this I learned piano and trumpet for a couple of years. When given the chance to play drums for the first time, I immediately loved the idea, and my passion began to develop from that first day. I began teaching after I left school with just a couple of students and now I have been able to develop lessons full time with over 40 students a week.
I have played in bands from the age of about 15 and currently perform in 2 or 3 different band arrangements. The drum kit skills naturally developed and expanded into hand drums: Congas, Djembes, Cajon etc. and you may see me perform with any of these at a more layed back acoustic show with the band Hindsight.

Music workshops and general classroom group lessons have also developed in the last few years since completing a Post Graduate degree at Adelaide University. This has given me a great opportunity to combine all the elements of instruments I have learned over the years into a fun and exciting program that can include any student at any level into an ensemble setting.
My passion for instrumental music is as strong as ever, and I don't expect it to ever be completely filled, as new opportunities and challenges are always on the horizon.